R

ecruitment &

RPO

Services
Recruitment Process Outsourcing (RPO) is a business model where organizations outsource the recruitment function to a 3rd party expert to drive value, virtue, coherence, and versatility. A quality RPO provider handles the entire recruitment lifecycle to deliver or hire spot on employees that enhance your values, culture, and business goals. A well-managed RPO service benefits in;
Cost Reduction
Time-Saving
Quality Hiring
Scalability & Flexibility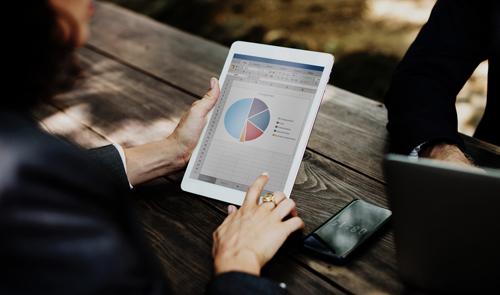 EliosTech is the best RPO services provider in the USA. Our RPO incorporates a fusion of steadfast hiring managers, cutting edge technology, leading hiring routine processes to transform an organization's talent acquisition function. EliosTech manages the following recruitment functions for the clients:
Our EliosTech RPO quality recruitment outsourcing program consists of:
Enterprise End-to-End RPO
Project RPO
On-Demand RPO
Managed Services
Sourcing
Employer Branding
Recruitment Technology
Consulting
High standard recruitment processes
Reduced cycle time-to-fill rates
Efficient sourcing strategies to build a rich talent pipeline.
Exceptional quality service delivery
Dedicated engagement team that delivers pledged services.
Easing the administrative overload & divert organizational focus on value creation and strategies.
EliosTech offers quality deliverance for the following industries:
Information Technology
Banking and Finance
Recruitment Process Outsourcing (RPO)
Business Process Outsourcing (BPO)
Pharmaceutical and Life sciences
Automobile & Auto Components
Education
Electrical & Electronics
FMCG
Healthcare
Retail
Hospitality
RPO Models:
Handling the 360 recruitment cycle can be effectively applied for a single market, region, country, or worldwide. Similarly, an RPO solution can focus to serve for a specific business division, role biased industry or can encompass full-cycle recruitment across the enterprise. Unlike an end-to-end RPO, a Project RPO solution hires expert talent acquisition professionals to quickly fill a specific need within an assigned time frame, as recruitment back-logs, launching a new sales team, meeting an unexpected hiring demand, or talent pooling and sourcing. Our On-demand Recruiter solution is similar to Project RPO but this process involves one or two outsourced recruiters work with your expert talent acquisition team for a set project or time frame. Lastly, you may also leverage an outsourced provider to build your contingent workforce, ensuring you have access to a high-quality talent pool whenever needed.
How RPO Differs from BPO?
Business process outsourcing, or BPO, is a business practice in which the organization hires an external 3rd party company to perform its process. The hired party holds responsibility for hires, ongoing performance, and output. The process is adopted to drive cost, quality, efficiency, service, and scalability benefits. Few outsourcing examples include:
Help Desk Support
IT Infrastructure Support
IT Applications Development
Accounts Payable/Receivable
Claims Processing
In RPO structure, external 3rd parties take responsibility only in the end-end recruitment process and not for the individual's performance on the floor.
Benefits of RPO:
Reduce cost per hire:
Minimize organizational costs by significantly decreasing your average cost-per-hire, often by more than 50 percent.
Shorten time to hire:
Save hiring time by over 40 percent, minimizing lost productivity on open vacancies.
Manage fewer suppliers:
Supplement hiring helps your recruitment panel in quality, efficiency, and cost control.
Access additional sourcing channels:
Niche sectors demand premium skill sets. Leveraging formerly intact sourcing channels to access additional candidates is one of the prime benefits of outsourcing recruitment.
Improve quality of hire to deliver talent that delivers more, for longer:
Research states that quality hires improve organizational productivity. If incorporated in your business, our RPO programs can deliver world-class evaluation to assess candidate quality which further guides in making better hiring decisions.
Improve scalability to respond to your organization's changing needs:
RPO solution facilitates to flex talent acquisition headcount up and down as per the need.
Gain transparency through reporting:
Performance tracking and analysis by regular reporting on key performance indicators (KPIs) and service level agreements (SLAs).
Mine talent data for continuous optimization:
Our RPO solution provides access to talent information with tangible insights to illuminate your hiring decisions, from mapping plan though to workforce design. Benefits include improved efficiency, process identification, and better forecast on future recruitment needs.
Access expertise:
Employing Hudson RPO's expert recruiters as an extension of your team provides access to niche talent networks and reduced time to hire best talents.

+91 995 176 1745

      info@eliostechinc.com