R

ecruitment &

RPO

Services
Get the global edge on your offshore recruitment process outsourcing requirements and fulfill business needs by opting for quality RPO services from Eliostech. With quality hiring, we can improve your client base with extensive local and global knowledge. You can save your recruiting costs by 50% by opting for recruitment services from us. Working as an extension of yours, we handle end-to-end recruitment needs based on the industry and which meet client demands.
Our RPO Services focus on the following industries:
Information Technology
Banking and Finance
Recruitment Process Outsourcing (RPO)
Business Process Outsourcing (BPO)
Pharmaceutical and Life sciences
Automobile & Auto Components
Education
Electrical & Electronics
FMCG
Healthcare
Retail
Hospitality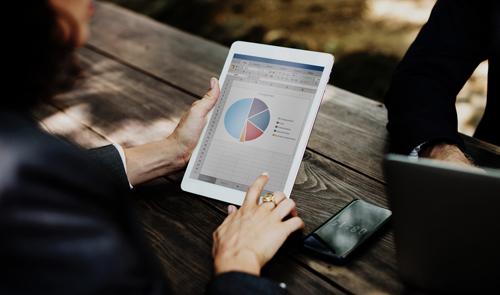 Our RPO Services process:
Set up Strategy- Our team of RPO experts analyzes your business process in detail, collects requirements of the resources needed and initiates a step-by-step process to hire skilled talent. We make sure to understand the requirements to provide best-in-class recruits.
Start Sourcing- We start smart sourcing by identifying and working on the exact requirements you have, assess resume effectiveness, and explore a wide search accordingly.
Screening- We streamline the RPO hiring process by optimizing speed and accuracy to find the perfect talent for the role. We engage qualified candidates who have the latest industry knowledge to offer you a competitive advantage over others.
Selection & Interview: We select the perfect candidate based on a series of interviews to filter the best one. Your time is saved and hassles are minimal. The selected candidate is then explained about the roles, responsibilities and made aware of all functions he/she will look after.
RPO Models
Enterprise End-to-End RPO: Eliostech's enterprise RPO fulfills business requirements as it comes with full-service offerings that include sourcing, engaging, interviews, hiring, branding, and onboarding. Fulfill the talent acquisition needs to design and implement a customized solution.
Project RPO: It proves beneficial when a business requires several hires within a short timeline. It is the perfect solution for business initiatives like product launching, short-term contracts, specific jobs, etc. With our help, you get an exclusive team for specialized projects.
On-Demand RPO: As the name suggests, whenever there is a dynamic requirement depending on the business. An organization may have gained several contracts all of a sudden and have a huge need for recruits, but this need may go down after a quarter or few months. On-demand RPO allows you to manage such rapid changes of skilled talent requirements, and with our expert team, we offer you talent pooling with an intense search that fulfills it.
How RPO Differs from BPO?
In the Recruitment Process Outsourcing (RPO) model, the third-party provides recruitment and acts as an extension of the HR department. It's beneficial for high-volume recruitment short and medium roles on a project-to-project basis, or fully replacing all internal recruitment in an organization. Business Process Outsourcing (BPO) is when a non-essential business's contract is handed to a third-party provider. BPO is the outsourcing of a process – it can be either front office or back-office work. RPO never ends with recruitment like traditional BPO but organizes the whole recruiting process. Contact us today to transform your recruitment process and witness it grow.