IoT has become a reality in businesses and with its features offered, it allows you unlock potential, create opportunities for value creation, understand business working, and address the challenges it faces in advance.
By delivering powerful IoT solutions, we enable businesses to deliver innovative with deepest insights.
Advantages for businesses with IoT
Real-Time Information allows future planning and control for organizations.
Analyse and act on new data to get insights and make decisions accordingly.
Improves decision making to transform business processes with augmented intelligence.
Uses existing enterprise architecture to integrate IoT solutions and develop smart industries.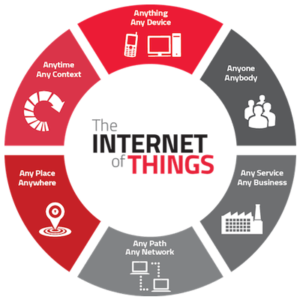 Elios Enterprise Asset management
With IoT, organizations can monitor their valuable assets in real-time. The sensors attached to the IoT device, generate data time-to-time, which is relayed to the cloud. This asset management also reduces the dependency on humans and eliminates the scope of errors and actively keeps track of all assets. It is beneficial to maintain the asset and keep it as per expectations. In case, it doesn't work properly due to some problem, effective predictive maintenance helps to get it resolved. Data encryption and authentication in Elios Enterprise Asset management ensures in keeping it safe.

Services:
Platform consolidation
Health checks & workshops
IBM Maximo implementations
Integration with Watson
Migration & Up-gradation
Webservices Mobility: Integrating with your devices
Your hat program: Plan, design and build, deploy and train you with the demo with respective to your challenges and needs.