D

ata &

A

nalytics

Leaders of the world had decided to take some actionable intel and use it to drive the business value proposition. Today 90% of the data is left a side and we don't use it as it is unstructured. An average person utilizes the service of internet and can access 10% of data in the world. How can a person utilize this information and can generate business decisions is the part where Elios Tech provide though leadership and help customer in technology driven decisions by providing Data and Analytics service.
Our core expertise:
Big Data + Advanced Analytics
To handle data which is grapple with quintillions of bytes of data every day, As a big data solution expert, we provide Big data system integration, consulting, and develop end-user data-driven applications which enables the insight into Big Data and provides Advanced Analytics Intelligence
Big data is a large volume of data that is generated at high velocity by desperate data source like Facebook, Twitter & Messages. We manage Big data storage & management comprises data storage infrastructure and technologies for monitoring, administration and data management.
As security has been a very essential component for data where we provide security by Encryption, centralized key management, User access control, Intrusion detection and prevention.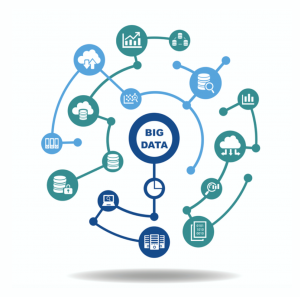 Business Intelligence + Visualization:
We use reusable components like data ingestion & orchestration process, data consolidation, self services analytics & advanced analytics in our framework and methodology to not to disrupt the innovation.
We provide 360-degree view for our customers by connecting your business insights throughout your organization.
Connecting your multiple data sources and preparation of data and driving ad hoc analysis is our niche area.
As a thought leader and technology agnostics company we provide cloud based solution where you can share your reports easily and can be accessible any where on Phone, Tablets, Laptops & Computers.
Data warehouse + ETL
From a traditional database service, we offer Data warehouse which use a different design from standard operational database.
We provide Data warehouse services when analytic requirements run afoul of the ongoing performance of operational databases.
We provide complex query on a database If the required database need to enter a temporary fixed state.
We provide ETL services on a framework that can handle complex large data warehouse and ETL implementation On-premise cloud.
We provide data migration to cloud on a Big data platform.
Our expertise is to transform your SQL and NoSQL data with Hadoop as Data lake

Cognitive Analytics + IBM
Our Cognitive Computing Offerings are a set of turnkey tools provisioning AI-driven business insights to high tech companies by using cognitive computing and Big Data analytics to shorten business process lifecycles, by automating and simplifying a host of activities that currently involve complex decision-making
By using IBM Watson to streamline high tech enterprises' business processes with an application programming interface (API)-based neural automation platform.
We provide text, voice based bots that use natural language processing and sentiment analysis to interact with customers, mimicking contact center agents.
Transform customer experience through innovative and prescriptive services by uninterrupted and consistent services by enabling highly responsive, human-machine interactions; use customer data intelligently to devise tailored promotions.
Our platform is independent and provide solution frameworks for Big Data and analytics, sensor data analytics for Internet of Things (IoT), mobile platforms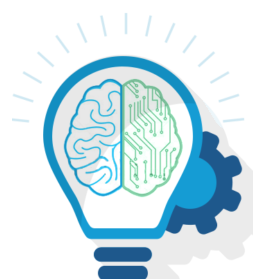 Predictive Analytics + IBM
We provide Data integration accelerator templates, advanced Watson analytics templates.
Our services provide complete predictive analytics capabilities in data investigation, statistical modeling, time series and predictive grouping
We use technologies like R Integration which provide deep visual integration with Industry standards, R statistics and predictive language.
Empowering customer users by enabling them to extract data from any data source in providing predictive analytics workflow by leveraging existing programming language from R and Python code directly into applications.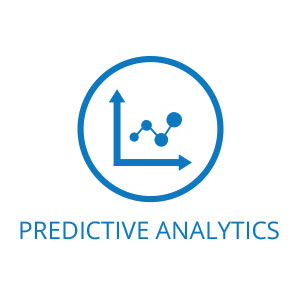 Sentiment Analytics + Twitter
As we have many data sources that we have in today's social applications Twitter is one of the place where people drive their expressions, interest, polls & opinions.
We provide customer with web click stream analysis and purchase order data from ERP systems from their existing data warehouse.
We help customer in developing their web experience and provide insights in developing their digital experience by understanding the twitter analytics.
Developing e-commerce sales by understanding the customer insights by clicks, page visits.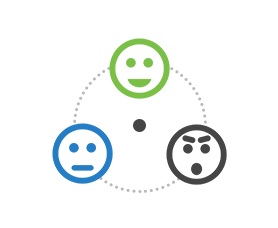 Integrated Data Lake Management + Advanced Analytics
Our Data Lake management frame work provide integrated robust platform with complete business intelligence and advanced analytics suite.
Connecting and creating the environment by collaboration of IT and department is the secret sauce that we have where our platform is developed by Industrial expertise and best practices learned from implementations
As a thought leader supporter for digital transformation journey we collaborate self service analytics with BI users to deliver web and mobile based applications
Our Data lake framework will provide one stop shop where you have Big data, Data warehouse, real time analytics, predictive analytics & Machine learning
In addition to advanced analytics our framework supports Cognitive analytics, sentiment analytics & sentiment analytics.
D

ata

A

nalytics &

O

fferings

Through our subject matter experts (SME) and solution architects (SA), Elios can help you to move from idea to pilot the solution rapidly; to ensure that your data makes a difference. Today's competitive market space, it is more critical for an organizations to take action when data is new and important. A scalable and reliable solution is the starting point for the same.

Eliostech Data Services Practice

provides several services:
BI/Big data/ Analytics Implementation & Support
BI /Big Data Technical Evaluation with respective technology vendor
Architectural workshops and Consulting Services
Predictive Analytics – advanced analytics/Machine Learning
Building COE with our R&D teams, PoC/PoT Services
Digital Analytics/ Advanced analytics Roadmap and Strategic Planning with respect to your budget/Timeline / Vision
Enable Artificial Intelligence on Neural Networks
Technology Upgrade/Migration Services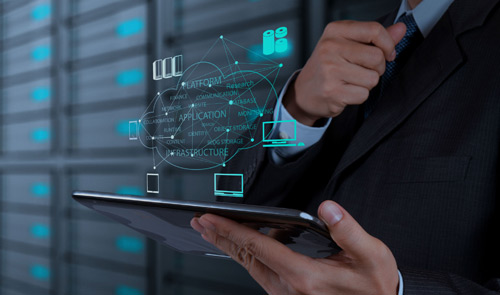 Big Data
Apache Hadoop
IBM BigInsights
Horton Works
Data Lake
Amazon Web Services
Cloudera
Google Cloud Platform
Microsoft Azure
Advanced Analytics
Statistical Analysis
Quantitative Analysis
Predictive Modeling
Data Mining
Apache Spark
Alteryx / RapidMiner
H2O
Business Intelligence
Microsoft Power BI
Cognos
MicroStrategy
OBIEE
Oracle Apex
Business Objects
Tableau
QlikView / QlikSense
Data Analytics Technology
Microsoft Power BI
IBM Cognos
IBM Watson Analytics
MicroStrategy
Tableau
Qlik (QilkView/QlikSense)
SAP Business Objects
Big Data and Hadoop
HortonWorks
Cloudera
IBM Big Insights
Map R
Apache Spark
Data warehousing
Oracle
Sybase
Teradata
SQL Server
ETL Development – Informatica, DataStage, Flume, SSIS, Sqoop, and MapReduce Mongo DB/Maria DB
Cassandra
Mongo DB / Maria DB
DB2
Database Administration
Managed Services
Database Management
Oracle
IBM DB2
IBM dashDB
Netezza
Teradata
MySQL
MS SQLServer
Mongodb
Cassandra
Sybase
SAP Hana

+91 995 176 1745

      info@eliostechinc.com