D

ata &

A

nalytics

The amount of data in organizations is staggering. This data is the warehouse of information and provides vast opportunities for businesses to grow. Leveraging this data effectively with the help of experts can provide insights and help to use in various applications. Better decision making and prediction of future outcomes becomes possible with such business intelligence features.
Big Data + Advanced Analytics
Using advanced big data and analytics solutions, your business can manage structured, semi-structured and un-structured data from various sources.
Eliostech's exclusive consulting services consist of big data development, end-to-end implementation, solution architecture and design for high-volume, high-velocity and complex requirements. With advanced implementations offered by big data and analytics, organizations can get real-time BI, predictive analysis, anomaly detection, regression, data mining etc. expertise easily.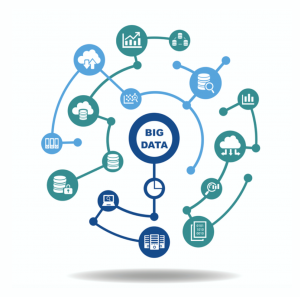 Business Intelligence + Visualization
Data visualization brings business intelligence to life. By implementing the perfect business intelligence solution, you can allow seamless extraction, organization and storage of data that are impressive and interactive. All process that occurs before the actual data is presented in visual form falls under a data pipeline.
Why data visualization is essential for business growth?
It makes huge volumes of data comprehensible with eye-catching visuals, graphs etc.
Proper data visualization provides a different approach to show potential connections that lead to easier decision making.
It helps converting a simple data into revealing insights to establish business goals.
Helps in identifying erroneous data sooner.
Data warehouse + ETL
To meet business objectives and plan strategies, managing data, analysing it is essential. To make use of such data repositories with legacy systems and organize it data warehousing by an expert like Eliostech is the need of the hour.
Our data warehousing services also include ETL and its different components: Extract, Clean, Transform, Load and Manage. With our expertise in ETL consulting and DWH services, you get a timely, predictive and a clear idea that would serve your organization using its most important source: data.
Services Offered:
Data warehouse configuration and development.
DWH integration.
Data migration and data cleaning.
Continuous support and administration.
On-demand DWH configurations.

Cognitive Analytics + IBM
Cognitive analysis helps you dive deep and provides insight to your data. Structured data, unstructured data, audio, visual and any other data types can work together and augment human ability. With IBM powerful tools, detailed analytics and our expertise. We can help you build business models with advanced algorithms and use the most popular language to get maximum output.
Benefits offered through Cognitive Analysis:
Helps enable innovation & discovery.
Optimized operations.
Scale Expertise
Engage customers through adaptive, personalized experience.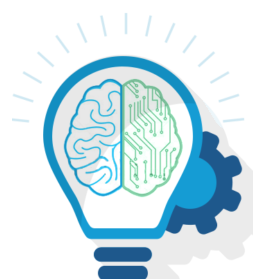 Predictive Analytics + IBM With the help of accurate data modelling that makes predictions about future outcomes, predictive analysis assists businesses to identify risks and opportunities. Historical data is combined with statistical modelling, data mining techniques and machine learning for faster and accurate results. Big data and data sciences is mostly associated with predictive analysis. Rigorous machine learning algorithms and deep learning procedure is applied to gain better insights. Predictive analysis is then used for prescriptive insights. IBM helps you build scalable, quick predictable models for AI platforms. The platform is also standardized with simple development and deployment processes.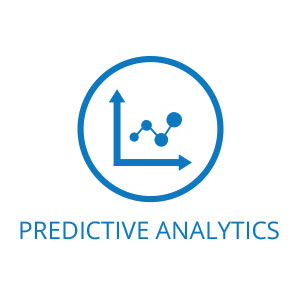 Sentiment Analytics + Twitter
As we have many data sources that we have in today's social applications Twitter is one of the place where people drive their expressions, interest, polls & opinions.
We provide customer with web click stream analysis and purchase order data from ERP systems from their existing data warehouse.
We help customer in developing their web experience and provide insights in developing their digital experience by understanding the twitter analytics.
Developing e-commerce sales by understanding the customer insights by clicks, page visits.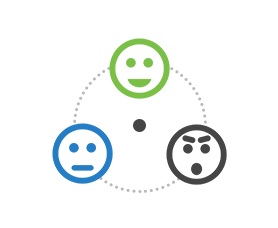 Integrated Data Lake Management + Advanced Analytics
The latest businesses nowadays have a range of digital products and solutions. Combined with it is a large number of data that flows in from various channels which needs to be siloed for better efficiency or identify opportunities. In order to have a competitive edge over your competitors, we embrace digital transformation to provide individualized, relevant and compelling customer experiences each time.
Our solutions offer:
Centralized data management
Integrated systems
Data Governance
Controlled Access
Unified Storage
D

ata

A

nalytics &

O

fferings

Eliostech Data Services Practice provides several services:
BI/Big data/ Analytics Implementation & Support
BI /Big Data Technical Evaluation with respective technology vendor
Architectural workshops and Consulting Services
Predictive Analytics – advanced analytics/Machine Learning
Building COE with our R&D teams, PoC/PoT Services
Digital Analytics/ Advanced analytics Roadmap and Strategic Planning with respect to your budget/Timeline / Vision
Enable Artificial Intelligence on Neural Networks
Technology Upgrade/Migration Services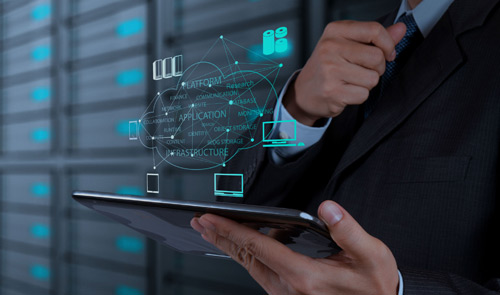 Big Data
Apache Hadoop
IBM BigInsights
Horton Works
Data Lake
Amazon Web Services
Cloudera
Google Cloud Platform
Microsoft Azure
Advanced Analytics
Statistical Analysis
Quantitative Analysis
Predictive Modeling
Data Mining
Apache Spark
Alteryx / RapidMiner
H2O
Business Intelligence
Microsoft Power BI
Cognos
MicroStrategy
OBIEE
Oracle Apex
Business Objects
Tableau
QlikView / QlikSense
Data Analytics Technology
Microsoft Power BI
IBM Cognos
IBM Watson Analytics
MicroStrategy
Tableau
Qlik (QilkView/QlikSense)
SAP Business Objects
Big Data and Hadoop
HortonWorks
Cloudera
IBM Big Insights
Map R
Apache Spark
Data warehousing
Oracle
Sybase
Teradata
SQL Server
ETL Development – Informatica, DataStage, Flume, SSIS, Sqoop, and MapReduce Mongo DB/Maria DB
Cassandra
Mongo DB / Maria DB
DB2
Database Administration
Managed Services
Database Management
Oracle
IBM DB2
IBM dashDB
Netezza
Teradata
MySQL
MS SQLServer
Mongodb
Cassandra
Sybase
SAP Hana