C

loud &

I

ntegration

Facilitating Service Oriented Architecture (SOA) infrastructure across your business is vital to ensure seamless integration between systems, services, and applications. SOA integration is essential to transforming your IT system into a high performance, intuitive, and cost-effective environment. With the help of MuleSoft, businesses can utilize Mule ESB/ IBM IIB/ Oracle ESB the leading integration platform for connecting applications, to enable SOA in their organization.

Enterprise Application Integration :

Middleware Integration. EAI/SOA, MQFTE, MQ, IIB, Datapower/API Connect.
Elios Tech is Enterprise Integration solution provider company, helping the clients to connect globally.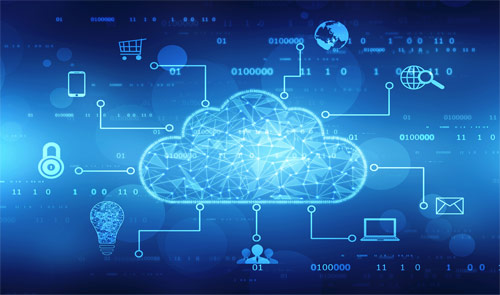 Strengths :
IBM Premium Business Partnership, Subject Matter Expertise, Solution delivery, Certified pool of Resources.
Managed services :
We can take care of Ownership either in partnership way or Total responsibility of the Ownership with proper SLA's. Elios is having top notch expertise in Migrating of your Legacy tools like WMB, WESB to IIB and Application Integration Suite.
On-demand services :
Most our clients utilizing and getting the benefit out of this service. Pay per use but monitoring will be there for entire hours. You can keep your FTE's in a strategic way and we can take care of support& Maintenance (or) you use after hours or weekend support.
Framework :
Elios Customisable frameworks can help you to accelerate your application much more faster way so that you can not only save time but also fasten your ROI by saving dollars.
Key differentiators :
We can come on-site to your location and do workshops to identify the loops & gaps and leverage the environment, We can stream line and build center of Excellence also provide necessary training sessions to your teams.
Why Elios :
We are open for challenges : Give us 1 complex, 1 medium, 1 small interface, we build and give it you within estimated time frame also with high quality.
Delivery Methodology  : Fixed cost based, time and material,
Staff Augmentation :
Full time, Contract to Hire, Contract, Remote consultant available with hands on experience. We delivery replacement resource within 48 Business hours.
Use cases : You can build complex interfaces with backend systems and deploy into production with Agility.
Application innovation and value depends upon rapid deployment and optimal system management, no matter what technology assets your organization has. Our IBM solutions and services focus on expediting innovation through scalable and flexible integration, process management combined with intelligent decision management and application infrastructure designed for agility.
EDI / B2B Integration :
IBM GIS
SI (Sterling Integrator)
MFT (Managed File Transfer)
SCC (Sterling Control Center)
SSP (Sterling Secure Proxy)
SDC (Sterling Direct connect)
SCE (Sterling Connect Enterprise)

  +91 995 176 1745

      info@eliostechinc.com