Business Process Management
Business Process Management (BPM) projects require a BPM platform as well as an effective methodology to improve process applications. This platform can be leveraged to plan, design, build, monitor and improve it significantly.
In other words, business process management is focused on the repetitive and ongoing processes that have a particular pattern.
Advantages:
Allows definitive collaboration of project goals, process, and use cases.
Performance optimization facilities that help in achieving KPIs, workflow reports, current process results, and identifying areas of improvement.
Promotes best practices for performance issues.
Solution framework which is iteratively built for projects and testing.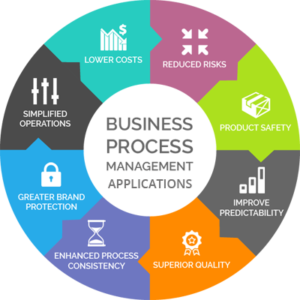 Operational Decision Management
ODM is an industry-leading business rules management system. It drives operational efficiency by using business logic as a business rule. Using your ODM will help you configure as well as codify your business rules seamlessly. It is also understandable and accessible to people with less/ zero coding experience.
Advantages:
IBM ODM allows organizations to easy and quick configuration of rules, extract the rules portion from legacy systems to provide the necessary agility and responsiveness.
If programmers enable business rules, then, it becomes a bit complex when such rules need a change and becomes a time-taking task. It can only be done with their assistance. By employing ODM, you can edit the rules as and when needed and control configuration easily.
Easily edit business rules with MS Word or MS Excel.
Deploy on-premise ODM or cloud ODM.
Our help in understanding ODM would speed up the decision-making process of the business.
Installation, deployment, and configuration are taken care of by us.
Robotic Process Automation (RPA)
It helps automate time-consuming, monotonous tasks and allows you to focus on other complex business tasks. It is ideal for tasks that replicate actions exactly like a human, making use of robots or bots. Organizations will always have plenty of such tasks that consume too much time and require manpower for the same.
With RPA, you get the output in less time, zero errors, and without any breaks. It is also highly scalable.
How do Robotic Process Automation (RPA) and Business Process Management (BPM) fit together?
RPA and BPM may have the same word 'process' in its name but are quite different from each other.' BPM is something which is done by you, a continuous effort to analyze, document, measure and improves the process for the organization to work seamlessly. RPA is a tool or making use of tools- robots to perform tasks.
Both these processes working together symbiotically can give extremely good results.
They compliment each other but help in achieving business transformation.
Analysing and modifying workflows.
They help connect legacy and modern systems.